What to expect from this edition of FileCatalyst News…
A Message From Our CEO & Co-Founder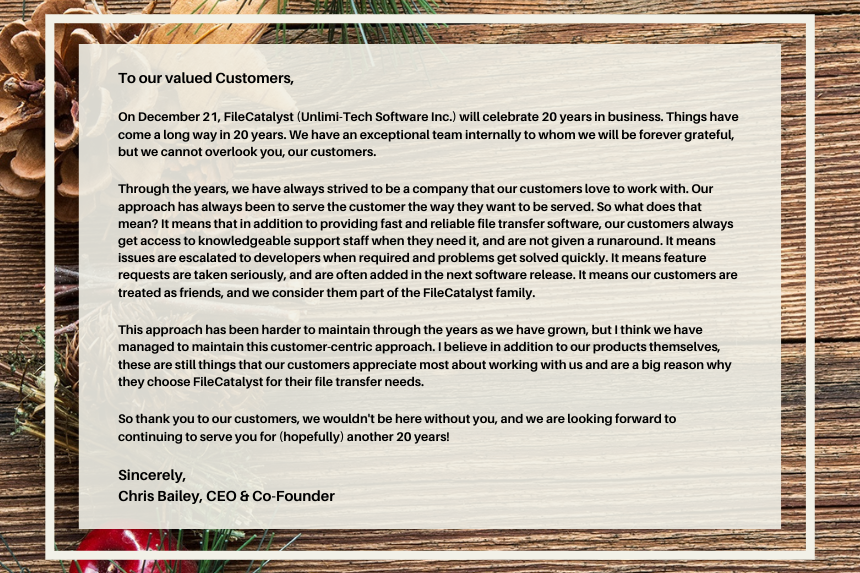 An IT Manager's Guide to Data Migration:

Assess Which FileCatalyst Solution Is for You
So you're stuck with large files slowing down your teams' daily workflows or maybe you need to migrate your data from point A to point B in the most efficient way possible. If this is your case, this guide is for you. It will help you understand fast file transfer solutions and will point you in the direction of the solution that will meet your needs.
2021… Finally! | Start the New Year Confident in Your File Transfer Solution
The holiday season is here and while you may still feel mentally stuck in March of 2020, we can now look forward to a brighter future with 2021 on the horizon. One thing you do not want to drag into the new year is an out-of-date sluggish file transfer solution.
Object Storage and You Series | Moving Data to Amazon S3 Storage at Maximum Speed
As a fast file transfer based company, creating an accelerated and comprehensive way to migrate data to S3 was naturally a necessity. We wanted to ensure that AWS, a pioneer in Cloud Computing, was recognized within our transferring capabilities.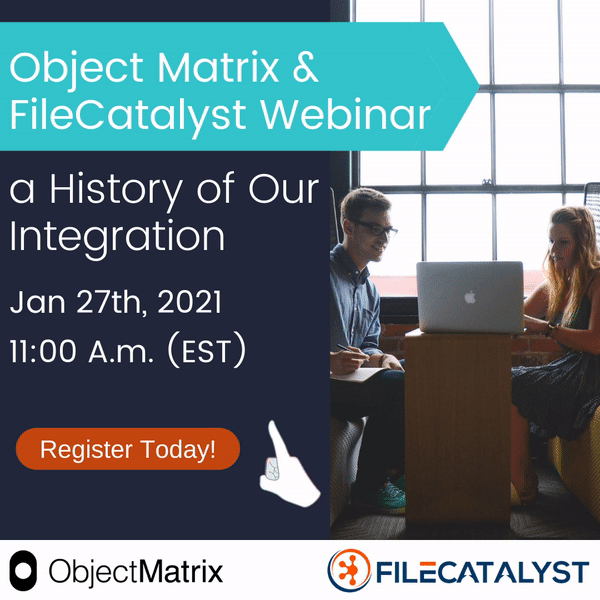 On January 27th, 11 a.m. (EST) we invite you to take a deeper dive into the history of our integration partnership with UK based object storage software company, Object Matrix. This webinar will go through each company as a whole and discuss the integration and its benefits. Registration is now open